By Rafaela Lacerda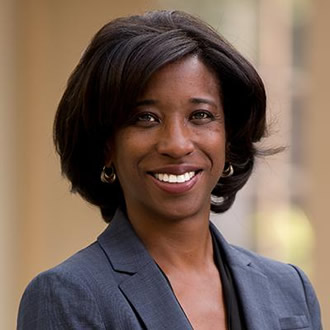 Professor Tracy Johnson is the Cecilia and Keith Terasaki Endowed Chair in the Life Sciences at the University of California–Los Angeles (UCLA) and is also a Professor of the Howard Hughes Medical Institute, a distinction that recognizes leadership in research and scientific education. California has been home for Prof. Johnson throughout her entire scientific career. She earned her Bachelor of Arts degree in Biochemistry and Cell Biology from UC San Diego (UCSD) and her Ph.D. in Biochemistry and Molecular Biology from UC Berkeley. She then pursued her post-doctoral research with Dr. John Abelson at the California Institute of Technology (Caltech), funded by a Jane Coffin Childs fellowship. Her initial faculty appointment returned her to the San Diego area (UCSD) until 2013 when she moved to UCLA and joined the Department of Molecular, Cell, and Developmental Biology.
Her time in the Abelson lab set her on a lifelong quest to understand pre-mRNA splicing. Currently, Prof. Johnson and her team are focused on understanding how the spliceosome physically and functionally interacts with other proteins and macromolecular machines in the gene expression pipeline. They also use molecular genetic approaches to understand the functions of core components of the splicing machinery. "As we are able to use more sophisticated approaches to manipulate these proteins and analyze their effects genome-wide," she offered, "we will understand how mutations in a core component of the spliceosome (such as the SF3B complex) can lead to very specific splicing outcomes and disease manifestations."
One scientific high point in her career was the elucidation of the tri-snRNP structure, which was unveiled by the Nagai lab at the 2016 RNA Society meeting. "Of course, the structure itself was beautiful," she said, "but it was even more exciting to see luminaries in the field who, for decades, had probed the inner workings of the machine using biochemistry and genetics, and to share their amazement in actually seeing part of the spliceosome! It felt profound for the whole community."
In addition to her passion for splicing, Prof. Johnson has been a committed mentor and educator; in 2013 she received the UCSD Chancellor's Associates Award for Excellence in Undergraduate Teaching, and she was selected as one of the Top 20 Women Professors in California. One piece of advice that continues to inspire her efforts is that "what's even more important than the path you blaze is whom you choose to bring with you." She added, "This idea really resonates with me, particularly when I look around and see how far we have to go before our elite scientific communities reflect the incredible diversity around us. This is why, for me, being a mentor is one of the most important and rewarding parts of my job."
"Pay attention to the surprise results—the ones that, on first glance, may even seem like failures."
Within her own lab, she has a few key pieces for her students. The first is "to pay attention to the surprise results—the ones that, on first glance, may even seem like failures. Those 'failures' are often just pesky observations that don't fit our models, and so long as the experiments were performed rigorously, there is a good chance that they are telling you something important". The second piece of advice is "don't be afraid to follow your passions." She added, "research, especially academia, can seem discouraging at times, but having a job in which you are surrounded by smart people and where you get to ask fundamental questions about the way the world works is a wonderful life and worth striving for. And doing good science can be incredibly fun."
You can find Prof. Johnson on Twitter, @TheTracyLab. Knowing that U2 snRNA is her favorite RNA may just be the perfect ice-breaker to enquire about current research in the Johnson lab and other insights she has for trainees.